ERBA Mannheim (EM 200)
System Features
Open System
Automated Pipetting
Savings on reagent
Wide Test Menu
QC with L.J Plot and Multiple rules
4 Channel ISE (optional)
On board laundry
Auto Dilution and Auto Rerun
On Board Cooling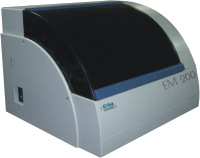 ERBA CHEM-7
System Features
Compact design
High performance
Easy operation
Direct access Keys
Direct Printer Connectivity
Monitoring of Q.C.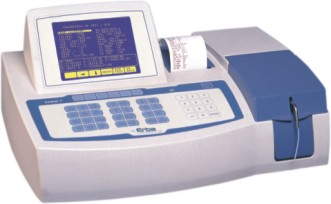 AIA-360
System Features
36 tests per hour
16 x 16 x 21 inches, ~ 61 pounds
Full test Menu
Extremely simple operation
Utilizes Tosoh's standardized Unit Dose Test Cup reagent format
Results are consistent with all other Tosoh systems
Interchangeable reagents for easy inventory management
Minividas
System Features
The vidas test system uses single dose, ready to use reagents.
Useful for infectious diseases, Hormone assays tumour markers and cardiac emergencies .
No inter - reagent or inter - sample contamination. Simplicity, flexibility & accuracy.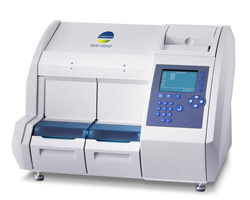 Mindray- CL-960i
System Features
Throughput 180 Tests per hour.
Continuous sample loading & offloading.
Discrete, random access, fully automated.
For routine immunoassays.
On board capacity, 75 samples.