ERBA Mannheim (EM 200)
System Features
Open System
Automated Pipetting
Savings on reagent
Wide Test Menu
QC with L.J Plot and Multiple rules
4 Channel ISE (optional)
On board laundry
Auto Dilution and Auto Rerun
On Board Cooling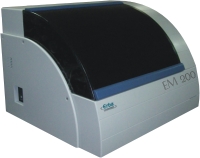 ERBA CHEM-7
System Features
Compact design
High performance
Easy operation
Direct access Keys
Direct Printer Connectivity
Monitoring of Q.C.
AIA-360
System Features
36 tests per hour
16 x 16 x 21 inches, ~ 61 pounds
Full test Menu
Extremely simple operation
Utilizes Tosoh's standardized Unit Dose Test Cup reagent format
Results are consistent with all other Tosoh systems
Interchangeable reagents for easy inventory management
Minividas
System Features
The vidas test system uses single dose, ready to use reagents.
Useful for infectious diseases, Hormone assays tumour markers and cardiac emergencies .
No inter - reagent or inter - sample contamination. Simplicity, flexibility & accuracy.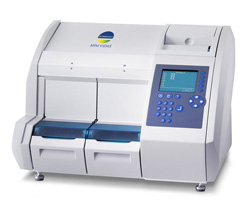 Mindray- CL-960i
System Features
Throughput 180 Tests per hour.
Continuous sample loading & offloading.
Discrete, random access, fully automated.
For routine immunoassays.
On board capacity, 75 samples.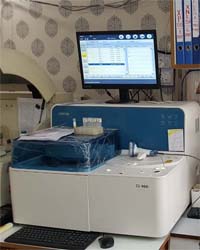 HLC-723 GX
System Features
Automated Glycohemoglobin analyzer
Advanced Non-porous cation exchange HPLC analyser.
Gold standard Technology
CV less than 2 %
Direct estimation of stable HbA1C(S-A1C)
Non porous HPLC column
Simple Operation
No sample pre-treatment
Report given alongwith graph.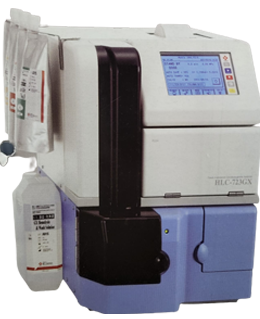 XN - 350
System Features
Compact 6 part differential analyser
It has fully integrated information processing unit
parameters : whole blood : WBC,RBCs,HGB,HCT,MCV,MCH,MCHC,PLATELETS.
Upto 70 samples per hour throughput.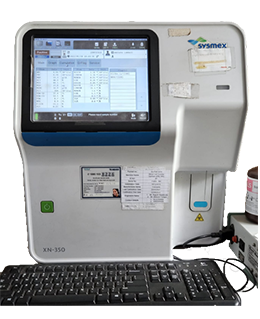 ML-200 ELECTROLYTE ANALYSER
System Features
Analytes : Na,K,Cl,iCa+
Principle : Direct measurement with ion selective electrodes
Excellent precision and reliability.
Longlife maintenance free electrodes.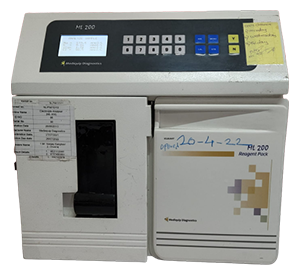 C-1 Coagulation Analyser
System Features
The Helena Biosciences C-1 coagulation analyser offers a complete, simple and cost effective haemostasis solution Delivering a single photo-optical measuring channel with incubated sample and reagent positions, the Helena Biosciences C-1 provides both routine clotting and specialised chromogenic and immunoturbidimetric testing of patient plasma samples.
Helena Biosciences' optimised technology ensures the minimum requirement for patient sample and reagents, dramatically reducing the cost per test. Stir-barand ball-free reaction vessels are supplied as single micro-cuvettes for fast and effective sample handling.
Housed in a compact and modern casing, our Instrument is very simple to use and fully supported by an optional, Intuitive and user-friendly database management system. The Helena Biosciences C-1, combined with superior quality Helena-manufactured haemostasis reagents, reliably generates swift results with unrivalled accuracy and precision